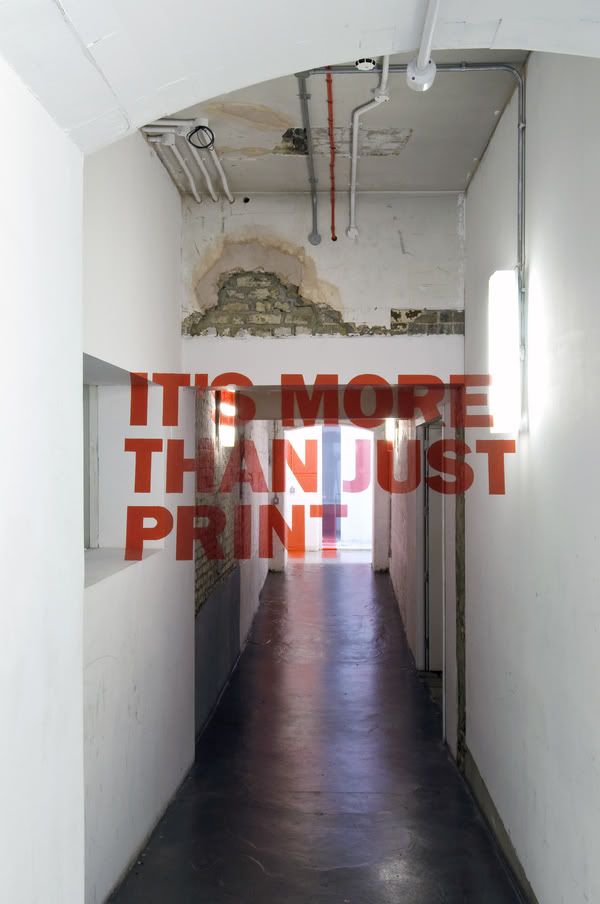 Inspirados por las ilusiones anamórficas del artista Felice Varini, Joseph Egan junto con sus compañeros del Chelsea College of Art and Design crean este proyecto como parte de un trabajo final en el centro. Usando como escenario las mismas instalaciones universitarias fusionan tipografía y arquitectura creando un trampantojo de lo más original.
" We initially chose the phrase "It's more than just print" to challenge the conventional idea that graphic design can only be realised in 2 dimensions (a poster, business card or magazine etc). The phrase is also a comment on the technique as when viewed from the right viewpoint, the

design looks as though it is flat on a 2D plain. "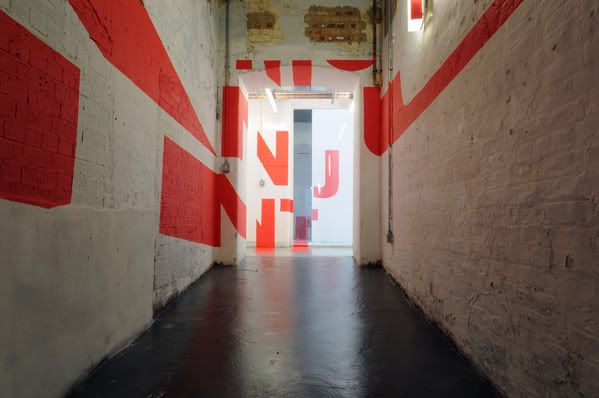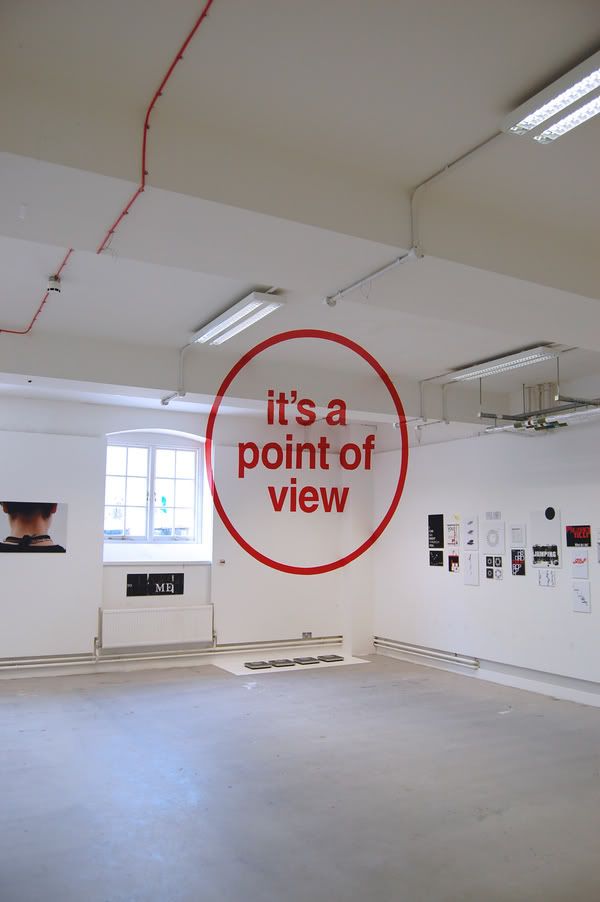 " For our second installation we chose the phrase "it's a point of view" as a comment on the process of anamorphosis where the design only becomes fully legible when viewed from a specific point of view. This piece was also a comment on the the subjective nature of good design, given it's placement in our end of year exhibition featuring works by all of our peers. "